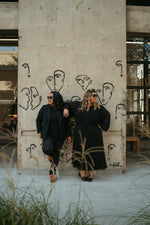 The Drunken Idea
So Why Now? Why "Drunken Cake Pops"?
We didn't want to be known as alcoholics, so we became entrepreneurs... Just kidding (kind of). Sara and I (Zoila) were initially enticed by the idea of having an alcohol-themed business during a visit to Portland, Oregon in the Spring of 2013. Taking the "Passport Tour" in PDX's Distillery Row, we met with makers, distillers, and local entrepreneurs sharing their booze and their stories.

Food and drink is a common theme that bridges all cultures, generations, and backgrounds. Both of us coming from high-stress industries, (and still currently in those industries) Sara and I fell in love with the notion of creating something, sharing it, and experiencing it as a community.
We knew we needed something different and unique, and we wanted to incorporate our favorite vices, food, and alcohol. Having no background in baking, but eating plenty and well, paired with some insight into business management, we knew it was going to be quite a task. It was the height of the cupcake, and we pegged the next trend to be artisanal donuts and ice cream, which it is currently. We knew we had to be ahead of the times, so instead of creating something completely new, we decided to elevate something classic and familiar, cake and booze.

A family recipe for a Midori cake, 300 dollars start-up capital, and a lot of perseverance, time, and energy were the ingredients we needed to start Drunken Cake Pops. By June 2013, we bought our name and launched ourselves into this amazing small business we know and love today. Rancho Cucamonga is what we know as homes currently, but we have been steadily growing in fans and support throughout Southern and Northern California.

A teacher once told Sara, "Vision without execution is hallucination." As two young women of color, we are proud to have, own, and live this vision, and are excited about seeing what the future has for us.

Cheers for now, and remember,
Eat Responsibly!